New Patients
Thank you for choosing PRECISION CHIROPRACTIC. 
As an added convenience, new patients can access and complete all necessary forms prior to their first visit.  Please bring all COMPLETED forms to your first scheduled appointment.
If you are unable to print or complete the forms before your appointment, please arrive 15 minutes early to complete the necessary paperwork.
Additionally, you should bring your current INSURANCE CARD if you would like to use insurance, and PICTURE ID.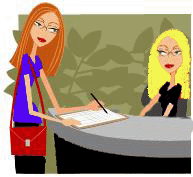 A link for the new patient packet is located HERE

Scheduling: 
We realize that your time is valuable and respect your schedule.  We make every effort to run on time and do not overbook our patients.  We also ask that you respect your appointment time and the time of the doctor and the time of other patients by coming on time, or informing us in advance of a cancellation or late arrival.
Arriving 15 minutes late or more for your appointment may result in having to reschedule your appointment for a later time that day, or a different day.
Arriving 15 minutes late or more, canceling your appointment with less than 2 hours notice or a "no-call/no-show" will

result in a $25 fee

.